Paleo. Keto. Intermittent fasting. Mediterranean. Diabetes drugs. What was that last one? Yes, diabetes drugs are surging in popularity as one of the go-to solutions to lose weight for many people.
There are two potential problems with this approach:
Side Effects
The medications come with a host of scary side effects for many people. These may include
Thyroid tumors, including cancer
Inflammation of the pancreas
Gallbladder problems
Kidney problems
Severe allergic reactions
Depression or thoughts of suicide
It's a Slow Process
With semaglutide medications, it takes anywhere from 4.7 weeks to 3 years to lose weight. Who has the patience for that?
ChiroThin-Fast & Safe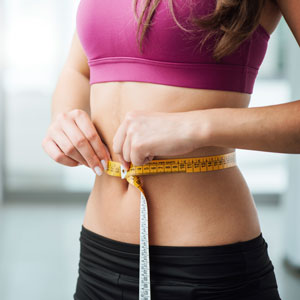 At Freedman Chiropractic, we offer ChiroThin, a doctor-supervised, anti-inflammatory diet plan designed by doctors to help you get healthy by eating low-glycemic, natural, whole foods that are tasty, satisfying and healthy. When followed as instructed, ChiroThin is the fastest, safest, and most effective way to reach and maintain your weight loss goal. With ChiroThin, most people lose 10-15% of body weight in 6 weeks instead of 6-12 months—or longer!
All-Natural & Easy to Use
This all-natural product is designed specifically for weight loss, instead of a drug not intended for weight loss. With ChiroThin, you eat tasty, healthy meals along with all natural nutritional supplements. You don't need to give yourself shots or injections as you do with the off-label prescribed diabetes drugs. Remember: every other medical weight loss fad has been stopped or pulled off the market eventually because of long-term side effects that are hazardous to health.
Help Prevent Muscle Loss
ChiroThin is formulated to help prevent muscle loss, while diabetes drugs are not. It is also important to note that loss of lean muscle is a documented negative side effect of using diabetes drugs for weight loss. This is critical, because the more muscle a person has, the higher their Basal Metabolic Rate (BMR) is. Diabetes drugs for weight loss result in you being "under-muscled" and "over-fatted," which is a terrible combination that leads to rebound weight gain and higher metabolic age.
Your First Visit Is Free!
Take that first step toward shedding those excess pounds safely and quickly-and keeping them off-by booking your initial visit, which is free with no obligation to enroll. You'll spend about 30 minutes meeting privately with Dr. Freedman, where you'll discuss your weight loss history and your weight loss goals. After watching a brief video overview of the program, Dr. Freedman will take the time to answer all your concerns.
With ChiroThin, you have multiple benefits. You will be saving time and money supporting a well-established, local business. You will also be working with an experienced, East Brunswick doctor with an excellent reputation who you can meet with and trust! Call today to schedule your free consultation!