Freedman Chiropractic Community Presentations
Presentations For All Needs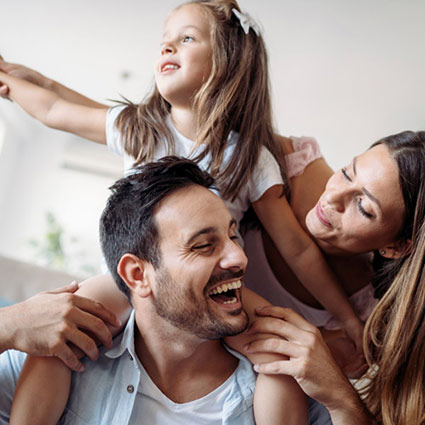 Our practice offers a list of informative, creative, and interactive presentations – provided by Dr. Ken Freedman, an experienced leading health expert – on-site or virtually as a community service.
Since 1979, we have been providing the community with presentations and workshops designed to improve quality of life! If you are interested in having Dr. Freedman present to your business, organization, or group, please fill out our contact form below.
Stress Management For Successful Living: Most people run a daily gauntlet of the 3 types of stress. Over the long run, daily stresses can cause serious adverse effects on your health and lifestyle. Learn what you can do to safeguard yourself and function better in today's highly stressful world.
Move Well – Be Well! Back Health In Your Workplace and Home: Do you have a back weakness or want to protect your back from injuries and their associated costs? This informative and interactive program will show you how to handle home and work-related stress better. A certified Back School Instructor and spinal wellness expert in East Brunswick for over 40 years, Dr. Ken Freedman is also the host of EBTV's award-winning program, Wellness Spotlight. In about an hour, Dr. Freedman will show you how to move better and reduce flare-ups, injuries, and your likelihood of medical interventions!
Have a Sit Fit: Understanding and knowledge of your back, how it works and how to use it properly. Procedures, rules and recommendations for good posture and correct body movement. Simple self-care methods for immediate relief of stress, pain reduction and preventing injury to your neck and back.
Unlocking Your Body's Energy For Power and Healing: A bold, entertaining, and interactive presentation that will show you how you can remove the barriers to your inherent power to self-heal and bulletproof yourself against stress. You will learn how to see your body in a Group. In about an hour, Dr. Freedman will show you how to move better and reduce flare-ups, injuries, and your likelihood of medical interventions!
The Obesity Epidemic: Obesity affects over 60 million American adults, and will soon overtake smoking as the number one cause of preventable death and disease. In about 30 minutes, learn about the revolutionary, time-tested, physician supervised program that enables most people to lose 20-35 pounds in about 6 weeks while eating real, healthy foods you buy from the supermarket–without drugs, prepackaged foods, shakes, bars, or exercise!
Purify Your Body—Transform Your Life!: Do you have headaches, fatigue, difficulty sleeping, weight gain, food cravings, a weakened immune system, digestive problems, acne, reduced mental clarity and/or a lowered libido? If yes, your body may be in toxic overload! Find out if your body may be toxic, and learn what you can do to "Spring clean" your body for better health.
How To Reach Your Peak Performance – Naturally!: What do all of the top athletes who refuse to take steroids and other dangerous, unnatural performance enhancers know to perform at record breaking levels? Find out at this insightful presentation to improve your focus, energy and endurance, and get the most from you on the field, in the boardroom, or around the house.
Contact Us Today
Interested in improving the lives of your employees, members or volunteers?
If so please contact us by using the provided form and we will be in touch with you. You can also call (732) 254-6011 for more information.

Freedman Chiropractic Community Presentations | (732) 254-6011