Weight Loss in East Brunswick
ChiroThin – A Safe, Effective, Weight Loss Program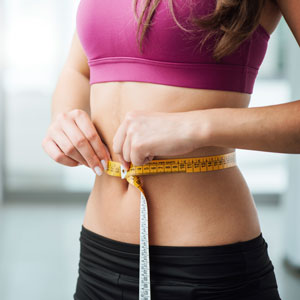 At Freedman Chiropractic, it's our goal to help patients live better, healthier lives naturally, and that goes beyond adjustments and into other aspects of wellness. Dr. Freedman is proud to offer a focused, effective weight loss program in East Brunswick using ChiroThin, a supervised anti-inflammatory diet plan designed to help you get healthy by eating low-glycemic, natural, whole foods that are tasty, satisfying and healthy.
If you're ready to sleep better, move easier, think clearly, reduce pain, and feel great all while eating nourishing foods you'll love, you've come to the right place. Here's what you can expect when you begin the program.
Your First Visit: No Cost & No Obligation
Dr. Freedman has had close to 1,000 adults and children (over age 10) successfully participate in this program. This way of eating, combined with a few dietary supplements, isn't exercise dependent. What's most impressive is patients typically lose 20-35 pounds over just 6 weeks! (Individual results may vary.) While more effective, the ChiroThin program is a fraction of the cost of the other nationally advertised weight loss programs.
Your first visit is absolutely free with no obligation to enroll. You'll spend about 30 minutes meeting with Dr. Freedman where you'll discuss your weight loss history and your weight loss goals.
After viewing a brief video overview of the program, Dr. Freedman will take the time to answer all of your concerns. Remember, your introductory visit is absolutely free. The visit is your way to find out if the ChiroThin program is a good fit for you or a loved one. You'll learn why it is different from other East Brunswick weight loss programs, and how it can help you achieve your weight loss goals and maintain a healthier weight.
Your Journey to A Healthier Life
After a debilitating knee injury, Dr. Freedman found himself 40 pounds heavier. He'd seen some literature on the ChiroThin program and decided he had nothing to lose…except pounds! After a few short weeks on ChiroThin, Dr. Freedman's patients noticed his slimmer physique and wanted to know what he was doing to achieve such great results. This is when Dr. Freedman decided to integrate ChiroThin into his own practice so he could help others the way ChiroThin helped him.
Frequently Asked Questions
Will I have to buy shakes, bars or other pre-packaged food as part of the ChiroThin program?
No! You will be eating real food that you can buy in the grocery store. This program focuses on low-fat, low-sugar options. So, instead of eating a ribeye, you'll go for a filet mignon. Instead of bananas, blueberries or blackberries fit in this program. The choices are still delicious, and we know you'll find that you genuinely enjoy the meals you'll be eating.
Will weight loss help with other health problems?
Did you know that for every extra pound of fat you carry, your heart pumps through an extra mile of blood vessels? Or, that every excess pound of fat translates to four pounds of extra weight on your lower back? After some patients lose weight, they experience a relief in joint pain and back pain when they aren't carrying extra weight, in addition to cardiovascular benefits. Dr. Freedman has also witnessed some participants having improved blood pressure, lower cholesterol and less of a need for certain medications.
What does doctor-supervised mean?
Our program works because you'll have six weekly program check-ups with Dr. Freedman. He will help you integrate dietary changes into your life for long-term, sustainable weight loss. During these visits, we take your biometrics, review your current results and address any issues you may be experiencing. We discuss what you have eaten in the previous week and identify ways to modify your diet for the best results in the shortest amount of time- safely. We celebrate your successes with you and strategize new ways to improve your outcomes.
Is it better to use ChiroThin than diabetes drugs for weight loss?
Yes! ChiroThin is a safe and effective way to lose weight without all the side effects that come with diabetes drugs.
Read our blog to learn more.
Reach Your True Health Potential
To see whether you are eligible to take part in our weight loss program, contact us to schedule a private consultation at no charge or obligation. We are looking forward to helping you achieve your goals and get back to living a healthier, happier life.
CONTACT US

Weight Loss East Brunswick NJ | (732) 254-6011