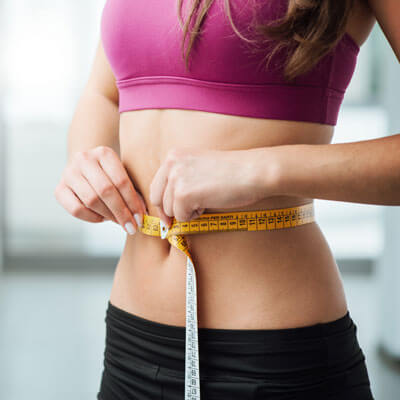 Cut the carbs. Trim the fat. Lose weight. Gain it back. If you're tired of the never-ending diet merry-go-round and sick of your scale being the enemy, it doesn't have to be that way. With the Doctor-Supervised ChiroThin Weight Loss Program, you can lose weight safely and effectively by eating tasty, satisfying meals.
Why Excess Pounds Can Be Dangerous
While many, if not most, want to pare those extra pounds to look better, losing excess weight will improve your health. Obesity is linked to diabetes, heart disease, arthritis, depression, and certain cancers.
Did you know an extra pound of fat adds four pounds of additional stress on the lower back-so it promotes pain in the back, hips, knees and feet. Each extra pound of fat also makes your heart work harder because it adds an extra mile of blood vessels for the heart to pump blood through-promoting heart disease. Getting rid of that extra weight for good may help you live longer and allow you to have more energy, move better, and have a better quality of life.
How ChiroThin Is Different
For over a decade, Dr. Freedman has helped hundreds of people lose weight fast with ChiroThin, offered exclusively in our East Brunswick office. While individual results vary, Dr. Freedman's clients typically lose 25-35 pounds and 14 to 20 inches in only six weeks.
This program is safe and effective for kids 10 and older, and nearly all adults, including those with diabetes and high blood pressure, and people taking medication.
What the Heck Will I Eat?
You'll eat real food (not with artificial ingredients you can't pronounce) that you buy at the supermarket, prepared within portion-controlled dietary guidelines. There are no prepackaged foods, shakes or bars that you have to purchase.
When followed as directed, ChiroThin clients get better results in a fraction of the time and cost of other nationally advertised, less effective weight loss programs.
You Don't Have to Go It Alone
One of the advantages of ChiroThin is accountability. You'll have weekly one-to-one visits with Dr. Freedman to monitor your progress. He'll provide personalized recommendations and coaching to help you get the best results possible, in the shortest amount of time-safely. The program also includes easy and effective strategies for long-term weight management at no extra charge.
Take the First Step
To find out if the Doctor-Supervised ChiroThin Weight Loss Program is right for you at no charge or obligation, call 732-254-6011 for a private consultation.