Disc Problem Relief in East Brunswick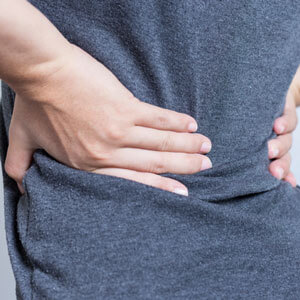 Spinal discs are ligaments. They are unique-made of a liquid center held in place by rings of cartilage. They attach to and hold one spinal bone to another, provide shock absorption to the spine, and separate the spinal bones so nerves can exit without irritation. Because discs are relatively soft, and carry the body's weight, certain problems can occur with them that can have serious consequences – causing excruciating back and neck pain, sciatica, numbness and tingling, and even loss of bowel and bladder control.
What Are the Common Causes?
Disc problems can occur from a fall, accident or injury. They can occur from poor posture, pregnancy, or carrying too much weight over a prolonged period of time. Sitting on a wallet in the back pocket or wearing very high heeled shoes can also place a great deal of abnormal stress on the spinal discs and can cause problems.
However, the most common cause of disc problems is a condition called vertebral subluxation complex, or subluxation. Subluxation happens when the vertebrae misalign and are stuck out of their proper position.
This puts pressure on the discs, causing serious effects:
Disc bulge or protrusion. If you held a balloon in one hand, and squeezed it, it would bulge out on the open side, much like the bubble on the side of a car tire. This is what happens when the vertebrae misalign, squeeze the disc, and cause it to bulge or protrude into the spinal nerves or spinal cord. This irritates the nerves and can cause pain, impaired movement, prolonged healing, and body malfunction.
Herniated or prolapsed disc. If the bulging disc is the bubble on the side of the car tire, a herniated disc is a blowout. In a herniated disc, the rings of cartilage fail to hold the liquid center in place, causing the liquid and disc material to ooze into the area occupied by the spinal nerves and/or spinal cord. Like a bulging disc, it is serious, especially when it irritates the nerves, because it leads to a serious impairment in body function. Like an egg that's broken, once the disc suffers a herniation or prolapse, no doctor, regardless of their area of expertise, can restore it to its original condition and put the yolk back in the egg.
Premature degeneration and wear. If the front end of your car remained out of alignment, eventually you would notice that the tires are wearing unevenly. The same is true for your discs. Keeping the spine properly aligned and balanced prevents accelerated degeneration of the discs, bulging, herniation, and the agony that can result from years of spinal neglect.

Back Pain Relief East Brunswick NJ | (732) 254-6011